Equipment and services
Bicycle hire
Le Suroit campsite has a wide range of bicycles for hire, ensuring that you will find one to suit your needs: electric bikes, mountain bikes, hybrid bikes or children's bikes, and safety equipment.
There is a particularly substantial cycling network on the Ile de Ré, with almost 110 kilometres of cycle paths! Don't miss the opportunity for a day's cycling with your friends and family thanks to the bike hire service available at Le Suroit campsite. With access to the cycle paths, the campsite allows you to leave your car on site and travel around the island by bike!
Click here to see the map of cycle paths on the Île de Ré, also available on the website of Bois-Plage-En-Ré.
Our bike hire rates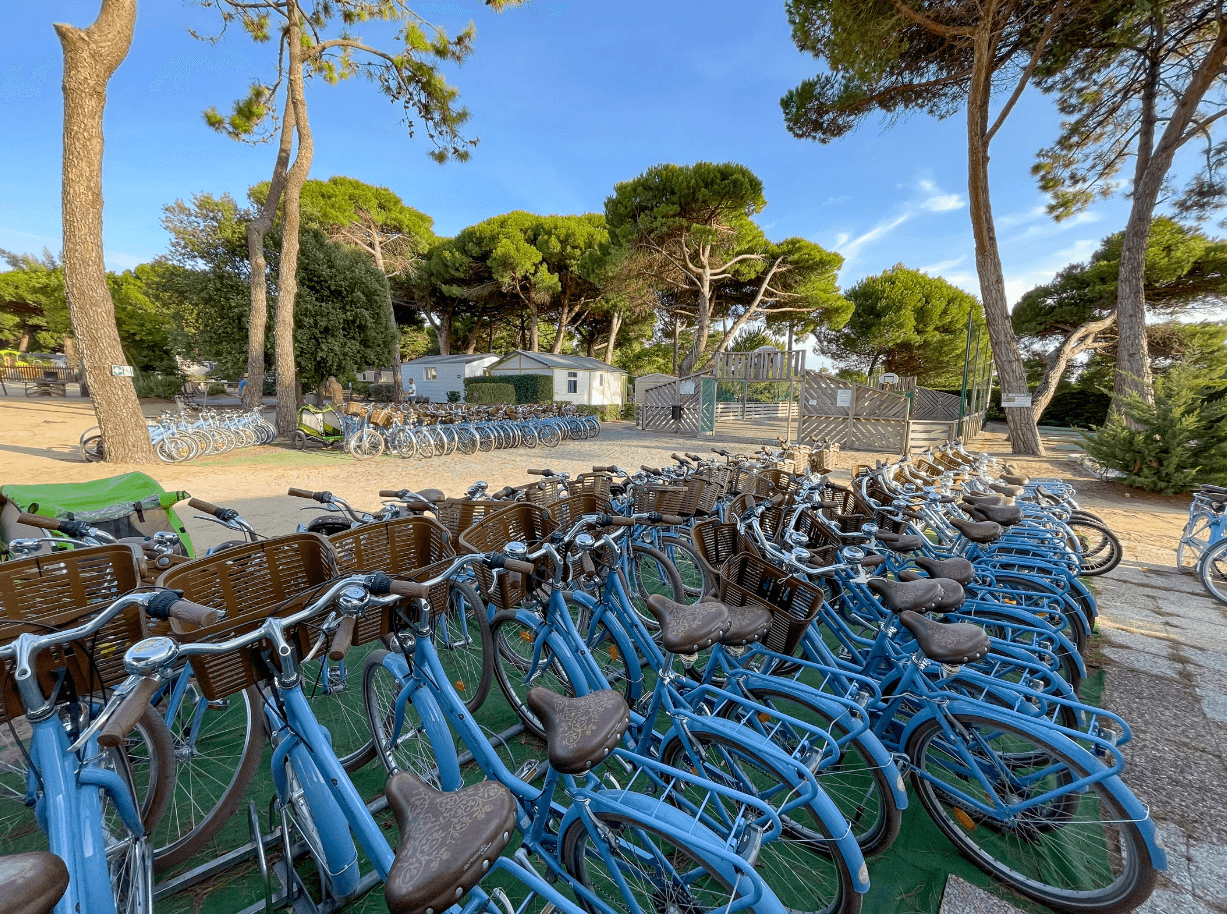 The playground
Le Suroit campsite is designed for young and old alike, with safe facilities suitable for all. Your children can enjoy the use of a large playground designed especially for them, so that they can have a fun time at their holiday destination without having to leave the campsite. They can thus make friends and enjoy their holiday while you relax by the pool or use the other facilities at the campsite. The playground provides your children with a safe, fun-filled environment.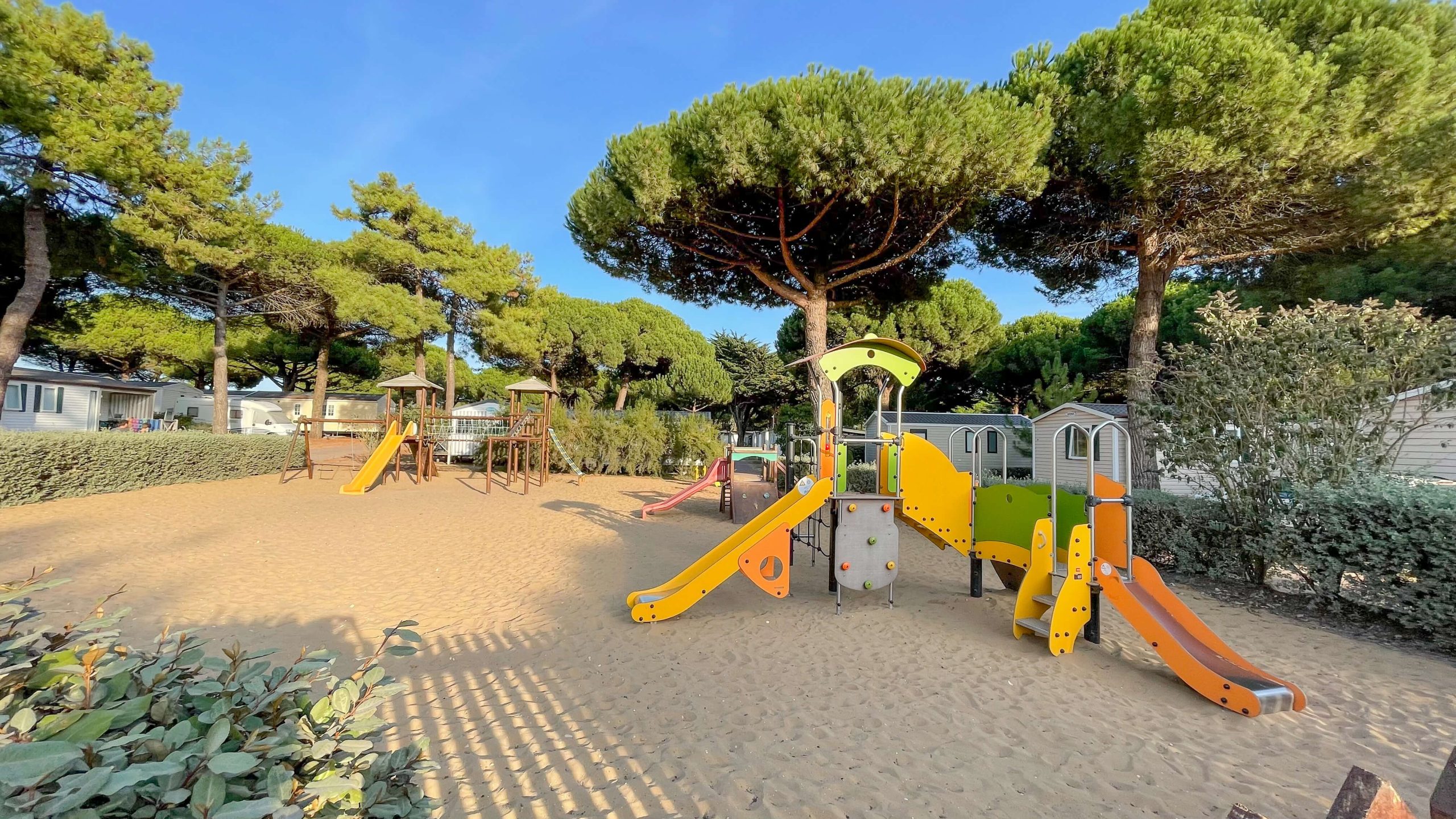 The multi-sports ground
The multi-sports ground at Le Suroit campsite offers sports enthusiasts the opportunity to enjoy playing their favourite games. The multi-sports ground is open every day during your holiday, whether for a game of football or basketball, or just to catch up with friends after a busy day. Score three-pointers, shoot goals or just support your favourite players!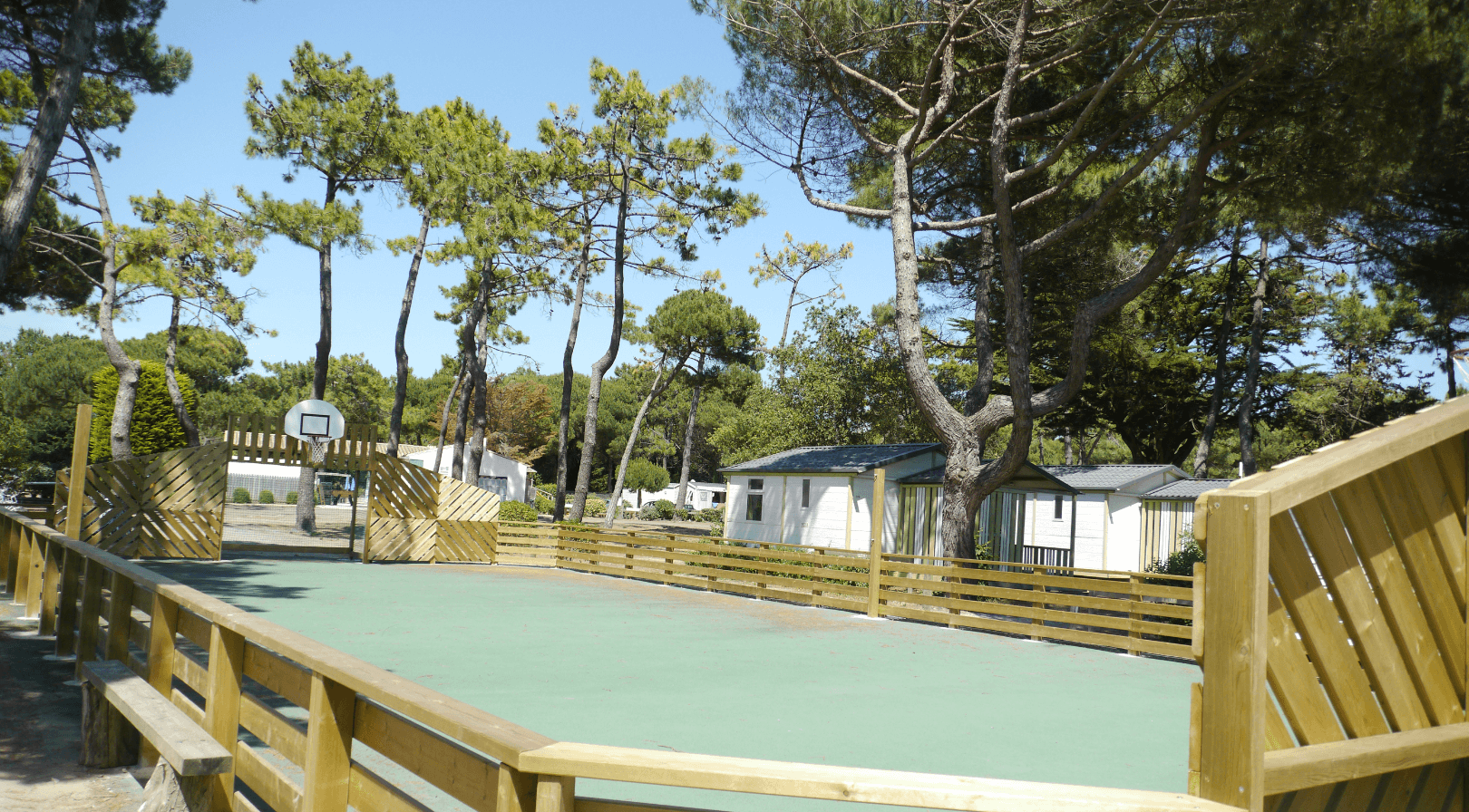 Services
Bar, restaurant, grocery shop and take-away are open from April to September so you can enjoy being on holiday without having to leave the campsite. You can also benefit from paid services such as WiFi, laundry and bicycle rental.
Shared barbecues are also available free of charge to enjoy evenings with friends or family.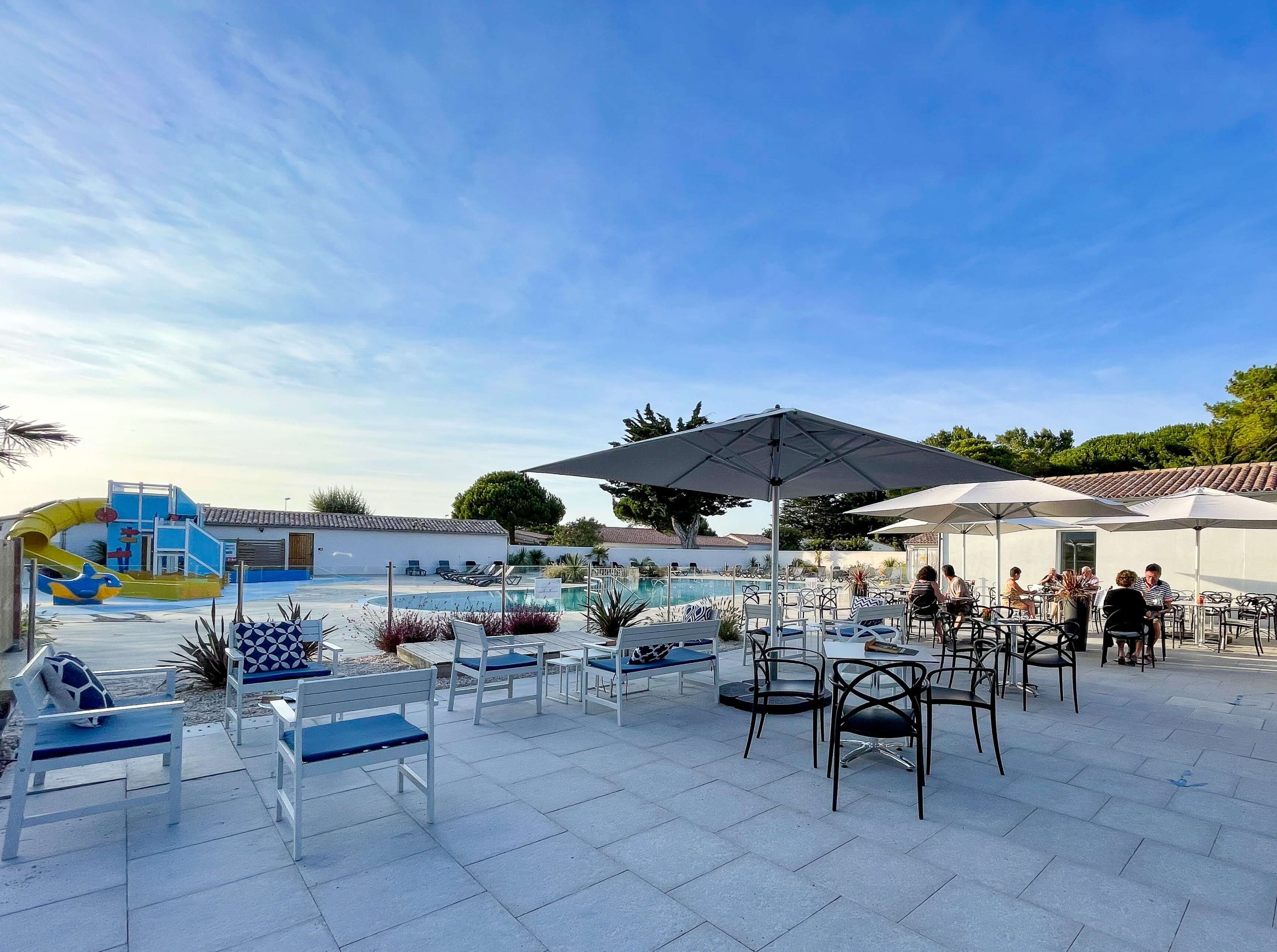 The cleaning package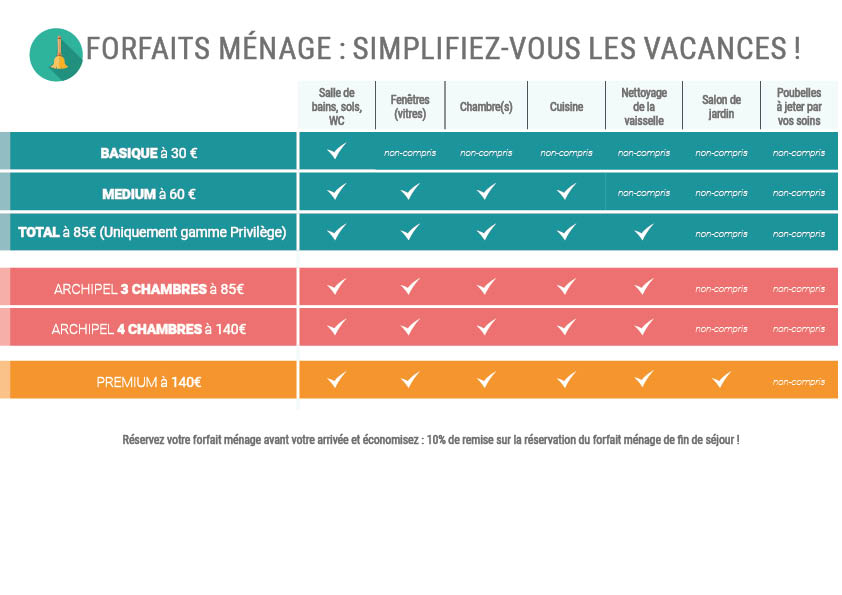 Baby equipment rental
Le Suroit campsite offers a wide range of baby care equipment to help you travel light:
Baby bed: deposit € 35 – € 3/night, € 15/week (rate from fifth night)
Baby chair: deposit € 30 – € 3/night, € 15/week (rate from fifth night)
Baby bath: deposit € 30 – € 2/night, € 8/week (rate from fifth night)
Baby equipment bundle (bath + high chair + cot): deposit € 30 – € 7/night, € 32/week (rate from fifth night)
Household linen rental
Make sure your arrival at the campsite is worry-free by booking your linen now:
Adult bed linen set (double bed): deposit € 30 – € 8/night, € 18/week (rate from third night), €27/2 weeks
Children's bed linen set (single bed): deposit € 30 – € 8/night, €16/week (rate from second night), € 22/2 weeks
Bathroom towel set (2 towels + 2 washing mitts): deposit € 30 – € 4.5/night, € 12.5/week (rate from fourth night)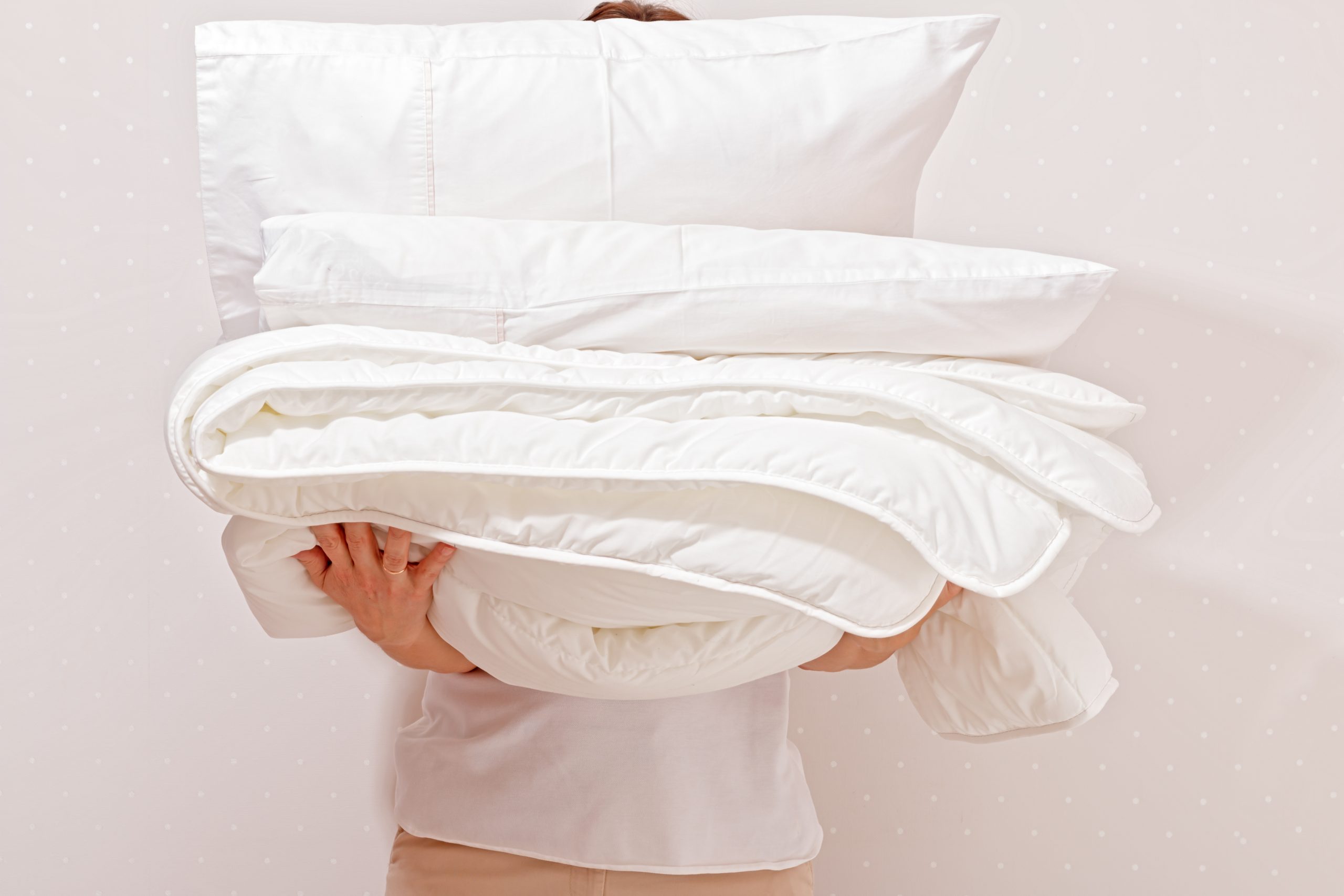 Television rental
Enjoy television* in your mobile home throughout your stay:
€6/day (except July and August)
42 € per week
70 € for two weeks
*Our channels: TF1, france 2, france 3, france 5, M6, arte, C8, W9, TMC, TFX, france 4, BFM TV, C news, C star, Gulli, france ô, 6ter