The campsite
The concept
We look forward to welcoming you to Le Suroit campsite, located on one of the most beautiful islands in Charente Maritime, for your next holiday with family or friends. Discover the joys of a fun and relaxing stay in the south of the Île de Ré. With a wide range of activities to choose from, you'll never lack for things to do at Le Suroit! Enjoy our water park or sports activities… Take your pick! Ideally situated 600 metres from the beach at Kersidan, the fully equipped Le Suroit campsite offers practical services to ensure that you have a pleasant stay, and to allow you to enjoy your holiday with complete peace of mind. Choose one of our accommodation options and create new and lasting memories with your loved ones and close friends.
You can also explore the Île de Ré's largest market, near the campsite: 8 avenue de la Plage, 17580 Le Bois-Plage-en-Ré
Opening hours:
From 2 November to 31 March: Tuesdays, Thursdays, Saturdays and Sundays from 9 am to 12.30 pm
From 1 April to 1 November: Every day from 9 am to 1 pm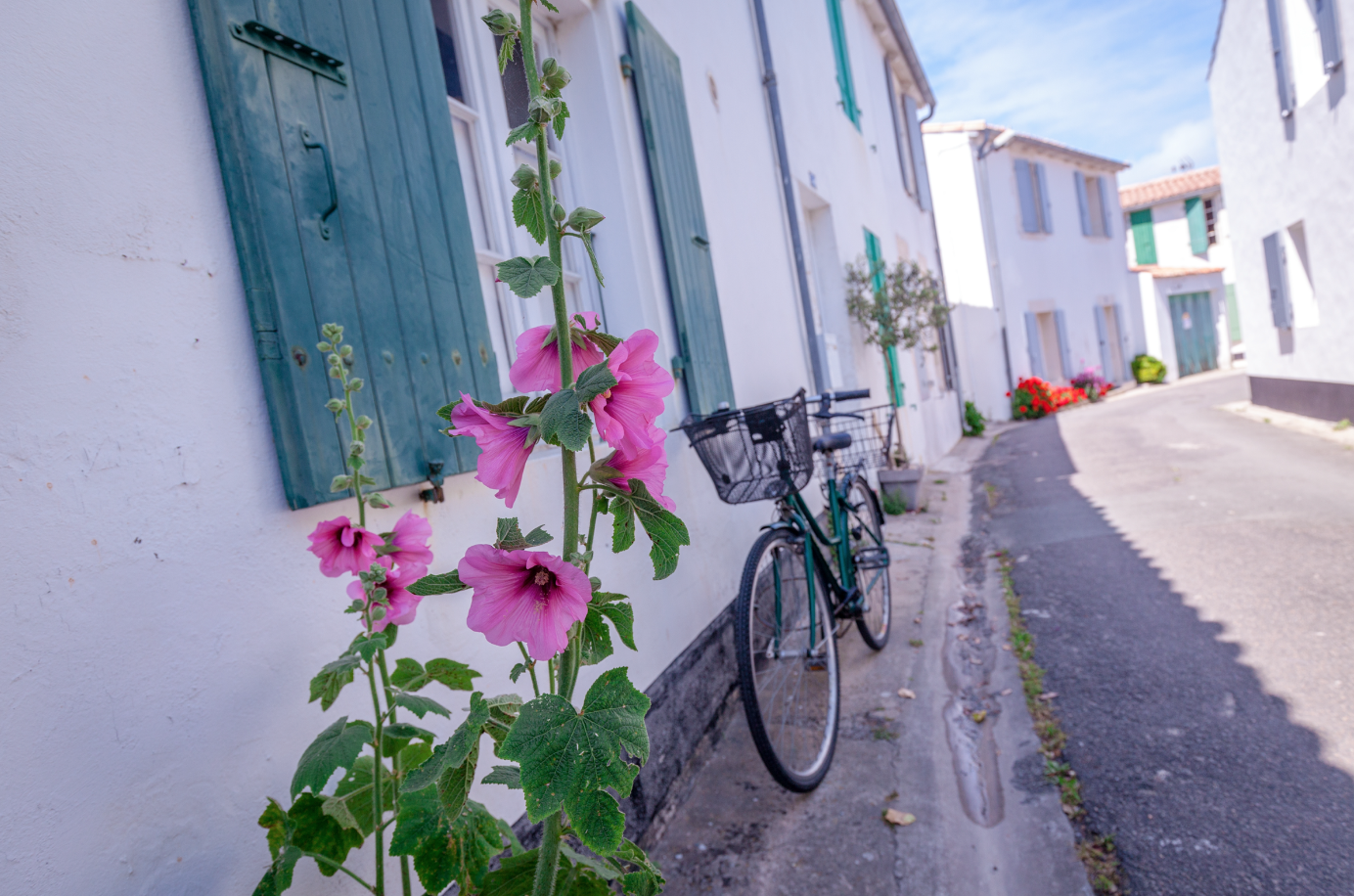 Miscellaneous information
The campsite can be reached directly from the cycle paths. Explore the Île de Ré directly from your accommodation!
At Le Suroit campsite, pets weighing up to 20 kilos are allowed, except for dangerous dogs classified as categories 1 and 2 in the French system, and exotic pets (birds, rodents, fish, reptiles, etc.). The whole family can enjoy a well-deserved holiday! (rates from € 33 / week per animal).
In low season, you can arrive at the campsite on any day of the week. In July and August, arrivals are possible on Wednesdays, Saturdays and Sundays depending on the range of accommodation, for greater convenience and less stress.