Ile de Ré and its region
Off we go to the Ile de Ré!
The Île de Ré is a superb island in the Charente Maritime region, covering 85 km2. The dazzlingly white façades of its houses and its famous 3 km bridge guarantee a total change of scene near the ocean, with both nature and the beach close by. With salt marshes, cultural visits, beaches and bike rides, the Île de Ré offers numerous activities to make your holiday memorable! Make the most of your holiday at Le Suroit campsite to explore this little corner of paradise in France.
Activities in the vicinity
There are a multitude of activities to enjoy with family or friends close to Le Suroit campsite, to make the most of your holiday on the Ile de Ré. Whether you enjoy sports, cultural outings or exploring picturesque villages, there are an abundance of ways to make the most of your holiday on one of the most beautiful of French islands. Come and enjoy everything this ocean environment has to offer, and make unforgettable memories with family and friends.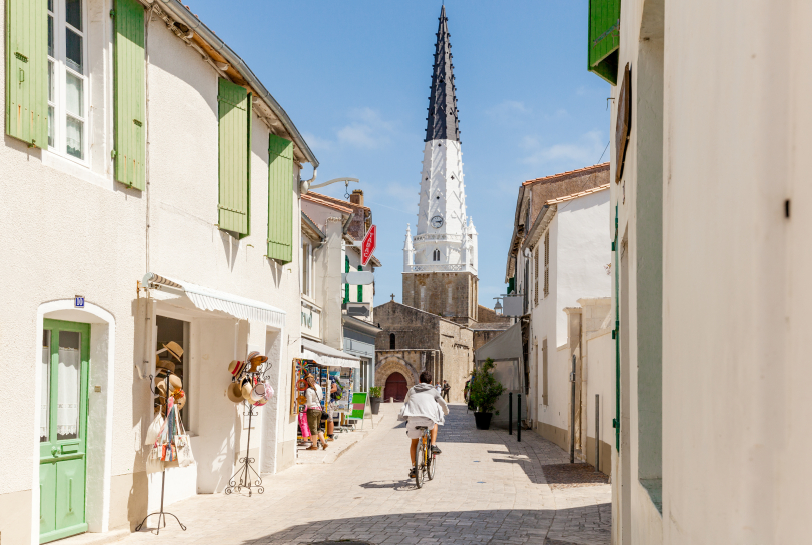 Activities in the region
Welcome to Charente Maritime, which offers a wealth of varied activities. With mild weather and picturesque villages to explore, the Ile de Ré and Charente Maritime make wonderful holiday destinations whatever the time of year,. Full of charm and boasting a rich heritage, Charente Maritime offers activities to suit all tastes and wishes; whether you prefer sport or culture, beach and relaxation, you're bound to find the right activity for your perfect holiday.