Ile de Ré and its region
On the way to the Ile de Ré !
Known as "Ré la Blanche", the island of Ré is a superb island of Charente Maritime with an area of 85 km2. Its houses with white facades and its famous 3 km long bridge guarantee you a total change of scenery near the ocean, with both nature and the beach at your disposal. Between salt marshes, cultural visits, beaches and bike rides, many activities are to be done in order to spend great vacations on the island of Ré! Take advantage of your vacation at Le Suroit campsite to discover this little corner of French paradise.
Activities in the vicinity
Close to Le Suroit campsite, discover a multitude of activities to do with family or friends to make the most of your vacation on the island of Ré. Between sports activities, cultural outings or discovering small villages, many possibilities are offered to you in order to enjoy your vacation days on one of the most beautiful islands of France. Come and enjoy the fresh air of the ocean and make a lot of memories with your family or friends.
Read more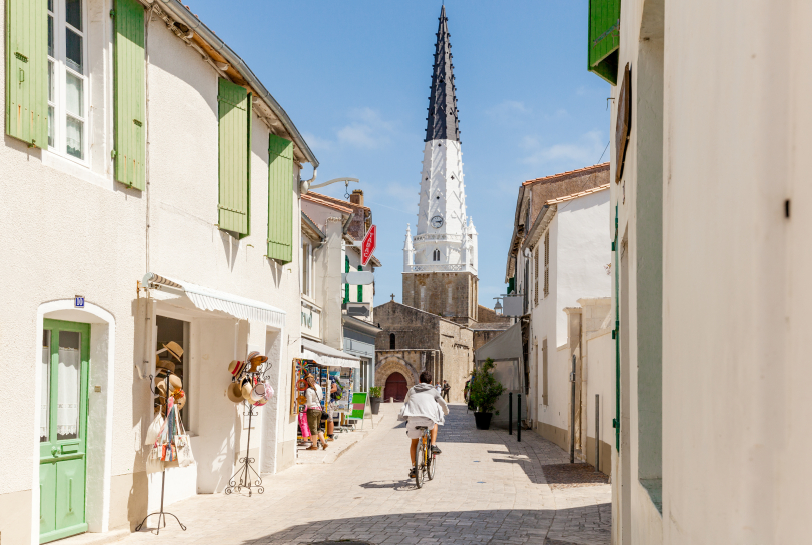 Activities in the area
Welcome to Charente Maritime, where there is no shortage of diverse activities. To be visited all year round, the Ile de Ré and the Charente Maritime have a mild weather and small villages of character not to be missed. Full of charm and rich in heritage, the Charente Maritime offers activities for all tastes and desires: sport, culture or beach and idleness, choose the activity you prefer for your vacations.
Read more